Upper School Open Evening
Web 13 June 2018 – 6.30-8.00pm
All Welcome. For prospective parents, students and the simply curious
Cardiff Steiner School, Hawthorn Road West, Llandaff North, Cardiff CF14 2FL [google map]
The best way to get a feel for Steiner Education, and see whether Cardiff Steiner School is right for your child, is to visit us. We'd love you to join us at our Upper School Open Evening on Wed 13 June, 2018.
Come and find out more about our exciting and ground breaking, alternative for 14 to 18 year olds. Book your place Now >>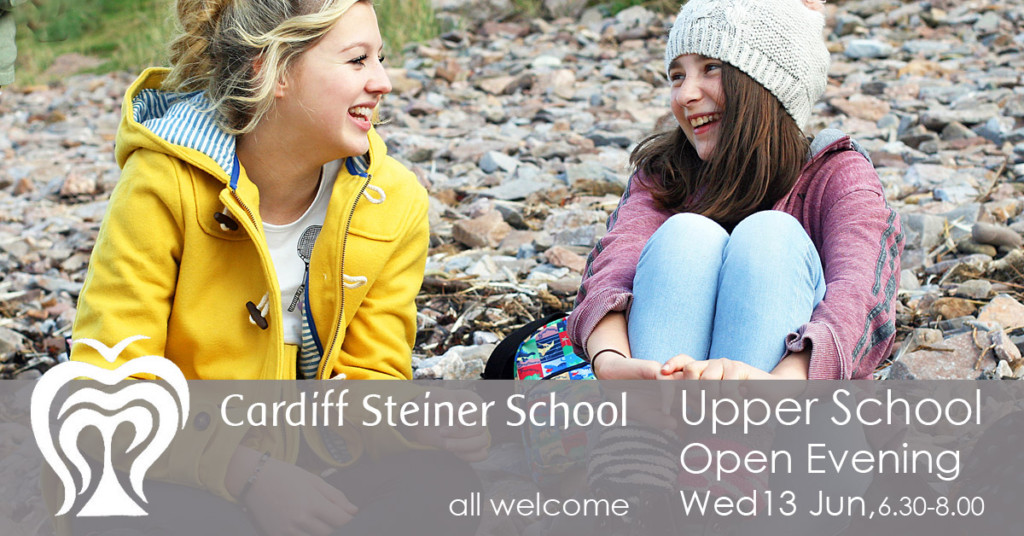 As well as offering a recognised, alternative, secondary school qualification which equips your child for future careers or university, our Upper School cultivates the lifelong competencies and capacities young people need to navigate our rapidly changing world.
Our Upper School offers the full Steiner Waldorf curriculum to 18/19 years of age. Our distinctive, international programme integrates arts and academics into a broad, diverse and rich education including Physics, Maths, Chemistry, Music, Geography, History, History of Art, Biology, Spanish, Drama, Literature, Movement, Philosophy and Arts & Crafts.