Early Years Open Morning Preview
Welcome to Cardiff Steiner School.
We're delighted you are considering our School for your family, and are really looking forward to meeting you at our Early Years Open Morning.
Our Open Mornings are experiential. As well as a chance to see the spaces and meet the teachers, you and your child are encouraged to get hands-on and experience some typical activities of a Kindergarten morning (see the full programme below)
You'll be able to talk with the Teachers and our Admissions Team, and ask any questions you have, but the focus is on getting a real, practical taste of our approach, rather than hearing about it through talks and presentations (it's a long time for little ones to listen to adults talking).
We understand the importance of finding the right School for your child so we've created this Preview Page for you to learn more about the School, Steiner Education, and our nurturing approach in the Early Years (age 3 to 6).
We encourage you to have a look at the videos and information below before you come to the Open Morning, and to bring along any questions that come up for you.
If you have any questions in the meantime, please do get in touch with me on admissions@cardiffsteiner.org.uk or call 029 2056 7986.
With warm wishes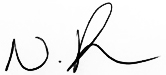 Nicola Robinson, Admissions Officer