LAST Early Years Open Morning
Sat 15 May 2021 – 10.00am to 12.00pm
For families considering admission to our Kindergartens (age 3-6) between May 2021 and January 2022.
Curious about Steiner Early Years Education? Our Open Morning is a great opportunity to look around, meet the teachers and find out more about our nurturing approach to education for age 3 to 6.
You and your child will be warmly welcomed into Kindergartens by our Teachers, get hands-on and experience a typical activity of a Kindergarten morning, while getting to know more about us and our approach.
Our friendly Admissions Team will be on hand to share tea and cake in the Main Hall and answer any questions you have, as well as  look to arrange a FREE Settling In Taster if you want to take the next step.
BOOK your place now using the button below. If you have any questions or would like to know more, please do contact me using the form below . Until then, we look forward to welcoming you soon.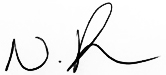 Nicola Robinson, Admissions Officer
Due to current government guidance on parents visiting early years settings, we will only be able to welcome 1 parent and 1 child from each family, though Nicola, our Admissions Officer, will be more than happy to schedule a further Online Visit for anyone else in the family wishing to find out more.
Each visit will last one hour and we have set appointment times to allow for individual visits for each family.
We ask adults to wear a mask, unless exempt, at all times during the visit and not to attend if you, a member of your household, or anyone you have been in close contact with, has recently developed symptoms of Covid or has received a positive test in the last 10 days.
Nicola Robinson in our Admissions Office is looking forward to talking with you about how Steiner Education could suit your child. Please contact her to find out more below or call 029 2056 7986.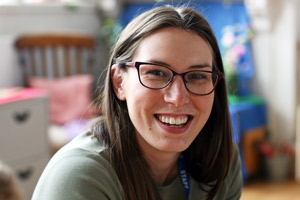 Nicola Robinson
Admissions Officer
Cardiff Steiner School
The School is located in the residential area of Llandaff North. Please park considerately for our neighbours (not in front of driveways, on drop curbs or too close to corners) or use nearby Hailey Park Car Park 2 mins away. There is also a parking facility at Llandaff train station which is a 2 minute walk from the School. We are very well served by public transport with excellent bus links within Cardiff, and Llandaff train station just two streets away. The Taff Trail cycle route runs through Hailey Park next to the school.
We understand the importance of finding the right setting for your child. It can be an exciting journey to discover a place that meets your educational hopes and expectations.
Children come to Cardiff Steiner School from a variety of settings – private nurseries, state school nurseries, independent schools, home-schooling, other Steiner schools or as a first step from home – for a unique education they cannot find elsewhere.
If you enjoy the Open Morning and would like to find out whether Cardiff Steiner School is right for your child, we invite you to take the next steps…