What is G Suite for Education
Cardiff Steiner School is using G Suite for Education for pupils and staff.  G Suite for Education is a set of education productivity tools from Google including Google Classroom, Calendar, Docs and more, used by many students and teachers around the world.
G Suite for Education provides a secure learning intranet for our pupils and staff. Pupils/parents are issued with a safe and secure login and are able to access their learning both in School and at home, allowing them to work between the two.
Our pupil/parents accounts have a tailored set of security settings to reflect the fact that the system is being used by a child or young person – they have a much higher security setting than our staff for example.
Use the Chrome browser on laptops and desktops
Got to myaccount.google.com
Choose to 'add a new account'
Enter your child's School email address
Enter your password (if you don't know your child's email address and password please use the Question/Help form below to request them).
*PLEASE NOTE – If you already have a personal Gmail or Google account it may automatically log you in to this account first. If so, go to your profile icon/letter at the top right of the screen, click on it and choose 'add another account' and do so using your School email address and password.
Once you are logged in, click on the 'waffle' icon and choose 'Classroom' from the drop down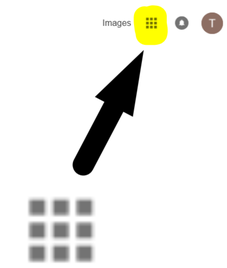 You will see a list of your 'Classes'. Select 'Join' and you will enter that Class and see further instructions from your teachers.
How to see everyone in a Google Meet Live Lesson
You can change the layout in Google Meet to see up to 16 people at a time in 'Tiled' layout.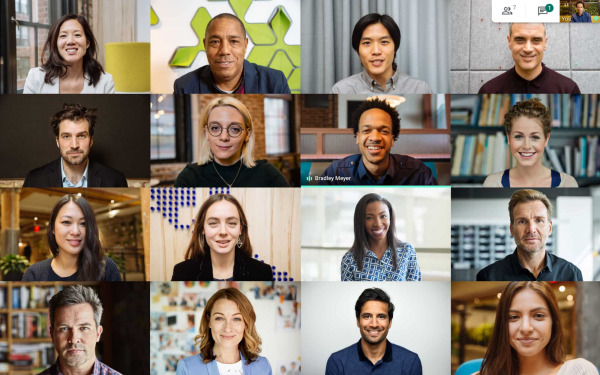 Change the Layout in 'Meet'
1.  Join a video meeting on a computer.
2.  In the lower-right corner of the Meet screen, click More
Change layout
3. In the Change layout box, select the 'Tiled' layout. That's it!
4. Tip: Click a participant's image to pin them to the screen.
How do I join an online Meeting or Live Lesson
You can join a scheduled online Parents Meeting or Live Lesson in various ways. Find out more here
How do I see a 'Google Classroom'?
Log into myaccount.google.com with your student email address and school G Suite password
Click on the waffle at the top right of the page (see 1. in image below) and then on the Classroom icon (see 2. in image below)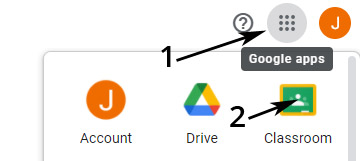 If there is a welcome message, review it and click Accept.
Click I'm A Student.

Click Get Started and you should see any Classes you've been invited to

I have multiple Google Accounts which are causing issues
Problem
Users with multiple Google accounts may have problems working between the different Google accounts. For example if anyone else using the device has a Gmail account you may find that G Suite switches to the other person's account while you are logged into G Suite. This can cause various problems such as with opening files.
Solution
Let us know if you are having issues with other browsers
I can't open a file
Solution
Try right clicking on the file and choosing to 'Open it in a new tab or window'
The Times of 'Meets' I've been invited to are wrong
If you haven't set the time zone on G Suite then it may default to US Eastern time. You'll see 'Meets' in your Calendar at the wrong times.  To fix this you need to change your Calendar Time zone:
Change the time zone of your Google Calendar
Log into G Suite
Open Google Calendar (from the 'Waffle' icon)
In the top right, click the cog wheel (top right) and choose '

Settings'

In 'Time Zone' click Primary time zone  and choose your time zone (GMT+01:00 United Kingdom Time)
Common Troubleshooting for students
Common Troubleshooting for teachers
Any Questions? Need Help?
If you have any questions at all please use the contact form below and Jenny will get back to you. She can also do live support sessions with you where you can share your screen with her and she can talk you through the issues you are having.
Important User Information